Throughout its history, Central Jersey has been a major crossroad, on the main routes between Philadelphia and New York. Consequently, our tradition of hospitality goes way back. Travelers of the Eighteenth and Nineteenth Centuries would be jealous of the quality accommodations we offer today, whether you seek a luxury hotel in a bucolic setting, a quaint historic inn, or a budget-conscious hotel on a major thoroughfare.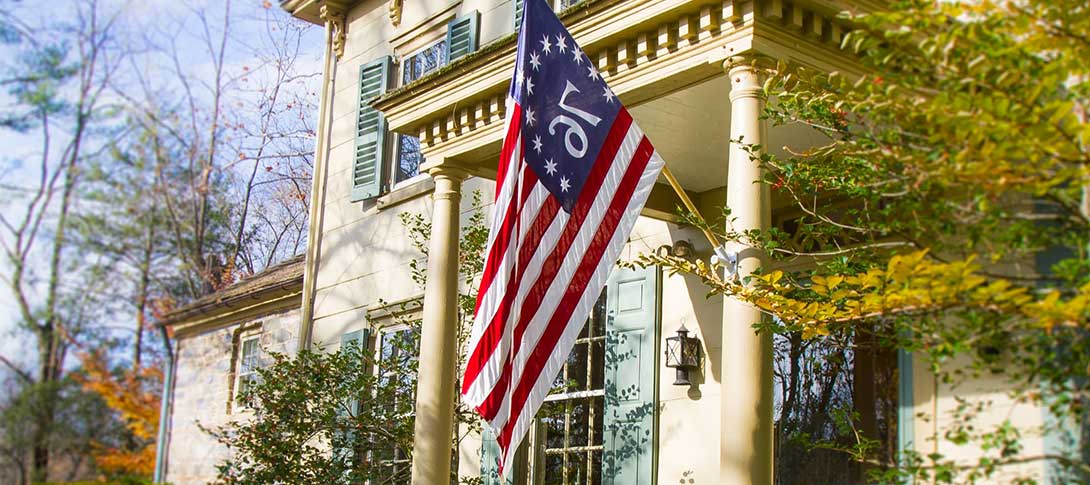 Inn at Glencairn
3301 Lawrenceville Rd. Princeton
The Inn at Glenciarn is an exquisitely restored inn on the historic main road between Trenton and Princeton, with a Revolutionary War history. Dating to about 1736, the Georgian stone house boasts an extraordinary sitting room with an enormous fireplace. Guests of the five-room inn are treated to unique breakfasts made from scratch, usually with Jersey Fresh produce obtained from the many local farmers markets. The Inn at Glencairn features the modern amenities of a boutique hotel in a meticulously renovated 1736 Georgian manor.
Chauncey Hotel & Conference Center
The Chauncey Hotel & Conference Center is surrounded by 370 acres of peaceful lakeside woodlands, minutes from historic Princeton, and close to farms and craft beverage makers. The 100-room hotel offers a welcoming setting for leisure getaways, weddings, and special events. Chauncey features luxurious guest rooms, a conference center, event space, indoor saltwater pool, state-of-the art fitness center, dining room, lobby bar, and helipad. You'll love the historic Laurie House, a former hunt club, that provides the atmosphere of a small inn.
Sponsors and Places to Visit