A few years ago, the Late Show with Stephen Colbert took on a heated CONTROVERSY among New Jerseyans: Does "Central Jersey exist" as a distinctive region? The answer: Yes!
This summer is the perfect time for you and family or friends to answer the question yourself—and have a whole lot of fun! Central New Jersey offers some of the most picturesque landscapes, historic villages, and beautiful farms. New Jersey may be famous for its shore, but Central Jersey offers an entirely different experience:  Relaxing getaways featuring hiking and bicycling, agritourism, craft beverages, quaint villages, and memorable historic sites.
Within 90-minutes of New York City and Philadelphia, CENTRAL JERSEY it perfect for a week or weekend vacation, whether you STAY OVERNIGHT in a historic inn, traditional hotel, or short-term rental.
Enjoy New Jersey's CANAL REGION, which features the 70-mile long D&R Canal State Park, traversing the entire region and is a great place to WALK, BIKE, AND PADDLE. Known mainly to locals, the D&R Canal State Park is the second-most visited park in the state, passing near or through quaint villages such as Millstone Borough, Rocky Hill, Princeton, Lambertville, Stockton, and Frenchtown.
Visit Central Jersey Farms
New Jersey's reputation as the Garden State is earned in Central Jersey where families will especially enjoy visiting our BEAUTIFUL FARMS, where you can pick your own berries, apples, pumpkins and more; visit farm animals such as goats, alpacas, cows, pigs, sheep; and enjoy weekend music festivals. You'll find on-farm stores to pack up your trunk with Jersey Fresh produce, baked goods, sauces, and jams.
Some of our favorite farms include TERHUNE ORCHARDS AND WINERY, the Central Jersey agritourism leader, and the outstanding local cheese makers of BOBOLINK DAIRY & BAKEHOUSE, CHERRY GROVE FARM, and GORGEOUS GOAT CREAMERY.  On weekends visit Hidden Spring Lavender & Alpaca Farm to feed, pet, and walk the alpacas while visiting a lovely lavender shop.
Come for fun, games, and outdoor movies at SNYDERS FARM in Somerset, which is open based on the harvest schedule, so check the website first. Norz-Hill Farm's on-farm market is open daily during the summer and they offer SPECIAL EVENTS, especially during harvest season.
Historic Towns & Villages
Central Jersey is steeped in history thanks to its convenient location midway between New York and Philadelphia that attracted farmers in the 1600s and Revolutionary troops in the 1700s.
Historic FLEMINGTON is Hunterdon County, NJ's beautiful county seat, with something for everyone. Stroll its tree-lined streets, where 65% of the borough is listed on the National Register of Historic Places. An hour from NYC and Philly and surrounded by 1,600 farms, Flemington has been a bustling agricultural and railroad hub of Central New Jersey for hundreds of years. It is now home to 450 businesses, including artisan coffee shops, farm-to-table restaurants, antique shops and boutiques, and craft beverages. A weekly farmer's market on Saturdays is popular among locals and visitors, as are seasonal events like the CORN, TOMATO, AND BEER FESTIVAL.
World-famous Princeton is one of the great Central Jersey towns, home to Princeton University, a VIBRANT SHOPPING DISTRICT, and the epicenter of the region's dynamic FARM-TO-TABLE RESTAURANT SCENE. Experience Princeton's ARTS AND CULTURE SCENE with theater, concerts, galleries, museums, historic sites, and more. Plus, there's outdoor music, movies, family-friendly events, and plenty of ice cream spots. One of the premier events is PRINCETON FESTIVAL from June 9 to 23, offering an eclectic mix of music and theater.
Central Jersey Wineries & Craft Beverages
Central Jersey is rapidly gaining a reputation for excellence in its vineyards and winemaking. UNIONVILLE VINEYARDS in rural Ringoes uses organic methods to grow grapes and make award-winning wine. In July they'll host the SOURLAND MOUNTAIN FESTIVAL.  OLD YORK CELLARS offers reservations for its classy cabana tables overlooking the vineyard, plus lots of musical and comedy events. HOPEWELL VALLEY VINEYARDS regularly features local musical talent in their outdoor garden to go with European-style wines.
The rise of CRAFT BEVERAGES have prompted two Central Jersey counties to offer passport programs, such as the SOMERSET SIP & SEE TRAIL and the HUNTERDON BEER TRAIL. Destinations worth a visit include Flounder Brewing and Bellemara Distillery located together at Carriage Farm in Somerset County; Descendants Brewing, Lone Eagle Brewery, Sunken Silo Brewing, and Skunktown Distillery in Hunterdon.
In Mercer County, check out OLD HIGHTS BREWING, founded by a group of schoolteachers in Hightstown, and SOURLAND SPIRITS, located in a quaint Hopewell Borough, on the edge of a large wilderness area that produces clean water for distilling.
Spend a few days in Central Jersey, and you'll agree this special region really does exist! In fact, we expect you'll want to return again and again.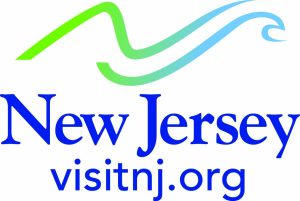 For more information about everything to see and do in Central Jersey, visit discovercentralnj.com.  This article is supported in part by a grant from New Jersey Department of State, Division of Travel and Tourism.