Yes, New Jersey has a Canal Region!
New Jersey's historic Delaware & Raritan Canal is 70 miles long and follows V-shaped route that for a century carried goods and produce between Pennsylvania and New York City. Largely forgotten outside the Central Jersey region, the D&R Canal once rivaled the Erie Canal as an economic force.
Today, the D&R Canal offers walking, biking, and paddling in a state park popular with locals, but just now being rediscovered by visitors. Throughout the area you'll also find an abundance of wineries, distilleries, breweries, and farms that help make worthwhile the easy 60- to 90-minute trip from New York or Philadelphia. Because of its convenient location, no agricultural region in America is accessible to more people than Central Jersey.
Central Jersey's location midway between two of the nation's biggest cities has been a key asset of the since before American independence. An officer fighting in the American Revolution in 1781 described the area as the "Garden of America," a reputation that eventually inspired New Jersey's "Garden State" nickname.
Central Jersey Craft Beer Scene
Several of the Central Jersey's breweries and distilleries are located near the D&R Canal's towpath, providing an opportunity to walk or bicycle before being refreshed with a locally made beverage.  Steve Ashton, New Jersey's only Master Beer Judge and owner of Ashton Brewing says many of his customers take advantage of the canal entrance in nearby South Bound Brook.
In 2022, the fast growing reputation of Central Jersey craft beer attracted a Canal Region visit from beer connoisseur Jimmy Carbone, who recorded a Beer Sessions podcast from Carriage Farm, home to Flounder Brewing and Bellemara Distillery.  They talked about the Somerset County Sip & See Trail that also features a cidery, another brewery, and a Brew Pub in trendy Downtown Somerville.
Jimmy Carbone of Beer Sessions visiting the canal. Beer Sessions visited the Canal Region in 2022.
Additional breweries worth a visit include Descendant's Brewing and restaurant in the quaint Delaware River town of Milford, where they've been brewing beer since Prohibition Days, and at Old Hights Brewing in Hightstown, where a group of friends have created a community gathering place.
Central Jersey's Wine & Spirits
The reputation of New Jersey for winemaking has been rising since the 2012 "Judgement of Princeton," when several New Jersey wines were judged comparable to fine French wines. One Central Jersey wine, from Unionville Vineyards, came in second among ten white wines. Unionville and neighboring Old York Cellars are in Ringoes, on the northern side of the Sourland Mountain, where visitors are treated to stunning sunsets. Check Old York's website for frequently scheduled special events including comedy and music. Also check out the performance schedule at award-winning Hopewell Valley Vineyards.
The Sourland Mountain conservation area is the largest forest in Central Jersey and the pure water of its aquifer may the most important ingredient in the gin, vodka, and whiskeys produced by Sourland Mountain Spirits, located on a farm in Hopewell, on the southern side of the Sourlands. While you are there, be sure to visit the nearby Brick Farm Market and Tavern, for lunch or dinner.
Central Jersey Farms
Families will especially enjoy Central Jersey's farms, where you can visit farm animals such as goats, alpacas, cows, pigs, sheep, and more. You'll also find on-farm stores to pack up your trunk with Jersey Fresh produce, baked goods, sauces, and jams.  You'll find it all at Terhune Orchards, including farm-made wines.  The pick-your-own berry season begins with strawberries in late May! Norz-Hill Farm in Hillsborough is offering an Easter Egg hunt April 1, 2, and 8, and is a leader in harvest season fun.
Your visit to Central Jersey should also include a visit to one of its historic downtowns for shopping and a meal. Princeton is one of the best known towns in Central Jersey, home to the famous university, a vibrant shopping district, and the epicenter of the region's dynamic farm-to-table restaurant scene.
Another historic downtown worth visiting is Flemington, made famous by the Lindbergh baby "trail of the century." Lone Eagle Brewing in Flemington has become a popular community hub, with high-quality brews and a variety of special events.
Stay Overnight!
There's so much to do in Central Jersey's Canal Region, that you really should stay overnight. Overnight accommodations are widely available, whether you are on a budget or looking for a bit of luxury. In the Princeton area, consider the Chauncey Hotel & Conference Center or the Inn at Glencairn if you are looking for a cozy historic inn.
Your craft beverage excursion to Central Jersey is bound to be the first of many visits. Discover all the Central Jersey has to offer soon!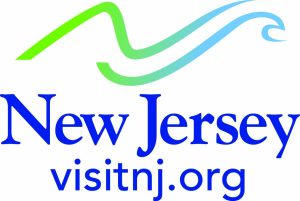 For more information about everything to see and do in Central Jersey, visit discovercentralnj.com.  This article is supported in part by a grant from New Jersey Department of State, Division of Travel and Tourism.